We always strive to have our products of high quality that meets the needs of the consumer, so we have been keen on this distinction in all stages of the production of dates and biscuits.
Our products are 100% natural
Our products from our farms
We have more than 30,000 palm trees
Our products are carefully selected and of high quality
Quality follow-up at all stages of production
Obtaining international certificates in food quality
We provide local and international services
Whatever quantities and types required to be exported globally are provided with confidence and safety,
We do the shipping and export process to get you easily.
With limited time in processing applications without delay.
For your convenience, we have provided all of our
products In the commercial markets locally and globally
Varied products to satisfy customers' tastes.
Different product weights meet customers' needs.
All products are sold retail.
The payment gates vary according to the client's ability.
Local delivery to all cities of the Kingdom.
Shipping worldwide to all countries of the world.
Meet the wishes of our customers
Hyper dates products
Wet products
Pressed dates products
Applicable products
Molasses and date paste products
 Mazrae Agricultural Products Company Limited has done a lot of achievements, projects, and events
and internal and external gatherings and participated in many international exhibitions 
Our ambition will not stop to this extent, but we aspire to provide more achievements that achieve the goals and vision of the company
We have been able to participate in many international food exhibitions, bringing our products all over the world
Our presence is always prominent in local and international food gatherings.
We are very interested in agricultural projects, especially palm cultivation, date production and marketing.
Certificates we are proud of
Our interest in the quality of our products and care for all stages of production are among our primary goals.

Gulf Food Fair 2020 (Gulfood) – Dubai
One of the best international exhibitions in the field of food, which has many acceptance…
Dates are a rich source of dietary fiber, so dates are one of the best useful sweet foods that help regulate digestion, and provide the body with many nutrients.
The benefits of dates for the body are numerous, as they work to:
1- Combating diarrhea and intestinal disorders, eating dates pulp extract and juices increases the activity of the gut and helps prevent some cancers of the digestive system.
2- Treating anemia, that eating dates increases the hemoglobin, the size of the accumulated cells, and the levels of ferritin in the blood, so it is advised to eat dates regularly, in addition to eating dates on a daily basis that provides the daily need of iron for the body, in addition to that it contains fiber Vitamin C increases iron absorption.
3 – Prevention of heart problems, dates are very beneficial to the health of the heart, as it is a source of potassium and magnesium important for the work of the heart, which are two minerals necessary for the regularity of the work of the heart.
Dates are a rich source of vitamins and minerals, which contain low amounts of vitamin C, vitamin A, and moderate proportions of B vitamins. Among these vitamins are folate or vitamin B9, and pantothenic acid is known as vitamin B5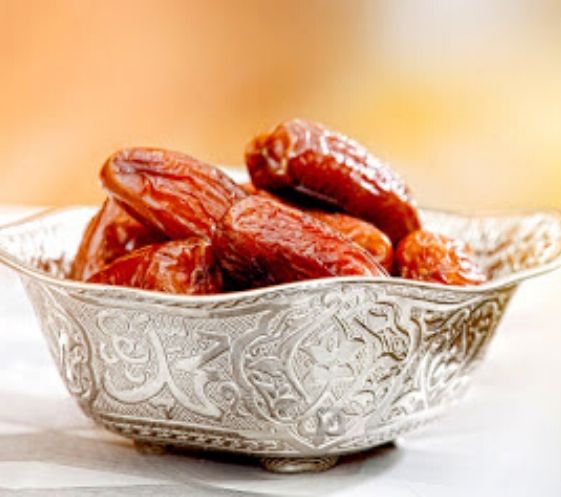 The palm tree is a tree plant of perennial trees, and what distinguishes it is its thick and long stalk. The state of Saudi Arabia is one of the countries in which many types of these trees grow. It is also possible to take advantage of all its parts without exception as it contains various food materials such as proteins, fibers, Sugars, water, and in this article we will introduce you to its varieties and benefits.
Palm varieties:
Sweet varieties in which the fruit is sweet in taste, it is eaten wet, dates, and dates.
Sugary varieties in which the taste of the fruit is close to that of sugar.
The brand of sincerity and tastes good.
The type of al-Barhayah whose fruit is good in taste at first, then increases its sweetness. The yellow variety is known to be yellow, and its shelf life is prolonged.
The benefits of the tree:
It is one of the ornamental trees that bustle the streets of some cities.
Its leaves are used in building the roofs of some houses.
It is used in making chairs and papers.
Trunks are used in preparing some building materials.
Its roots are involved in fuel generation and compost making.
Fronds are used to make some women's accessories, such as bags, and toiletries.